Web Design Portfolio
We believe that our portfolio speaks to the quality of work that we do.
Provides individuals who have limited or no natural speech with effective means to communicate across all people and settings.

See Site...

Cate Farm is a family owned and operated organic farm in Central Vermont. Sally Colman and Richard Wiswall and family cultivate 22 acres and seven 100-foot long greenhouses.

Established in 1952, Lotus Lake Day Camp provides a tradition of day camping to children ages 4-14 in Central Vermont.

More
Featured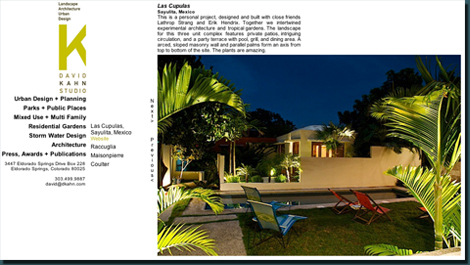 David Kahn Studios
We are grateful, and pleasantly surprised, to announce that David Kahn Studio, along with long time partner Michael Tavel Architects, has won a 2009 National Honor Award for Analysis and Planning from the American Society of Landscape Architects. The award was given for the planning of Geos, a Net-Zero Energy Mixed Use Neighborhood poised for development in Arvada, Colorado.